TEXAS BASED. TEXAS EXPERIENCED.
Welcome to Lone Star Reverse Mortgage, Inc., your trusted partner for reverse mortgage loans in Texas. Our company is built on strong values, integrity, and a commitment to doing the right thing for our customers. Allow us to introduce ourselves and share our story.
Bob and Debbie Worley, the founders of our company, have been an integral part of the reverse mortgage business in Texas for many years. As natives of Texas, we have a deep appreciation for our state and its residents. With a combined background in real estate, education, and insurance, we bring a wealth of knowledge and expertise to the table.
Recognizing the need to expand and provide even better service to our valued customers, we made the decision to add a partner to our team. Brenda Bejarano, a respected professional who shares our values, has joined us as a partner. With her meticulous attention to detail, experience as a loan officer, and expertise in loan origination, Brenda is an invaluable asset to our company. She is dedicated to delivering the same "old-fashioned personal service" that our customers have come to know and appreciate.
At Lone Star Reverse Mortgage, Inc., our primary goal is to provide complete and accurate information about reverse mortgage loans tailored to your specific situation. We understand that a reverse mortgage may not be suitable for everyone, and we believe in ensuring that you have a clear understanding of all the details before making a decision.
When you choose to work with us, you can expect an educational and informative experience, accompanied by exceptional customer service. We are here to answer all your questions, address any concerns, and guide you through the reverse mortgage process. Our relationship is built on trust, transparency, and a no-pressure approach.
As experienced professionals in the industry, we have witnessed firsthand the positive impact that a reverse mortgage can have on the lives of seniors and their families. We are passionate about helping Texas homeowners like you access the equity you've accumulated in your home and plan for a secure future.
As a locally owned and operated company, we take great pride in serving our fellow Texas homeowners. Our commitment to providing accurate and factual information, coupled with our BBB A+ rating, sets us apart as the leading reverse mortgage lender in Texas.
Discover the possibilities that a reverse mortgage can offer. Contact Lone Star Reverse Mortgage, Inc. today to embark on a secure and financially empowered future.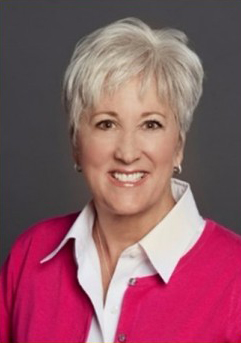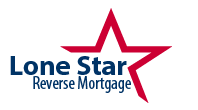 We are ready to serve you
Texas Style Financial Freedom
Address
Lone Star Reverse Mortgage, Inc.
207 Keel Way
Horseshoe Bay, TX 78657